Saida combines a unique hospitable atmosphere making it a memorable place to visit. It has been a "must-see" destination for anyone coming to Lebanon. Here are 12 reasons to visit Saida when you plan your trip to Lebanon!
1. Explore the Crusader Castle
During the winter of 1227-1228, the Crusaders decided to fortify Saida port. In few months, they built this impressive fortress over a Phoenician site. The castle was partially destroyed and then rebuilt multiple times until it was bombed by the British marines in 1840. It is the emblem of Saida city.
2. Visit the Eshmoun Temple
Eshmoun Temple is an assemblage of ruins dedicated to the Phoenician god of healing. If you're feeling blue, this temple might be the solution.
3. Experience the Ottoman-era Khan El Franj
Enjoy a walk between the most beautiful arches and a large courtyard with a central fountain built by Fakhredine in the 17th century!
4. Get your cravings satisfied by a Kaake!
There's no better way to start your day by a Kaake! Ask for Kaake carts filled with Picon cheese during your trip.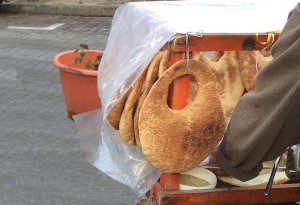 5. Walk around the old souks
Grab your favorite coffee and take a walk inside the Souks.
6. Discover the Soap Museum
Take a look at the history and process of soap manufacturing.
7. Grab the best bite from Bash Ahmad
The most delicious bite with a friendly customer service. Ask for their signature sandwiches: Roast Beef and
Chicken Tawouk.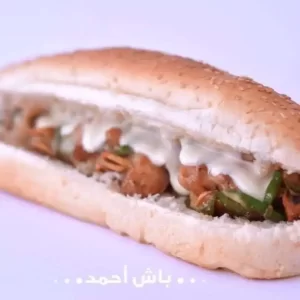 8. Satisfy your sweet tooth at Kanaan Sweets!
You can't visit Saida without trying Kunafa! It is a traditional Middle Eastern dessert made with spun pastry called Kataifi, soaked with sweet syrup and layered with cheese!
9. Enjoy the sea with an endless view!
The best way to calm and destress is by walking around the Corniche.
10. Pass by the Debanne Palace
Another hidden gem in Saida. Make sure to pass by the Debanne Palace to indulge your eyes with the historical and artistic significance that was once a house!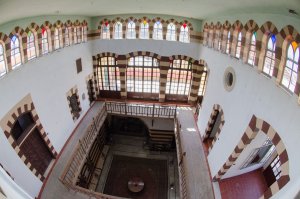 11.Take a cruise around Ziri Island
Ziri Island, located 1.5 kilometers off the coastline of Sidon city. Plan for the weekend, get your friends and grab your snacks. Enjoy a picnic day at the rocky island with a splendid view!Do not hesitate to take a 15 min ride in Saida bay by boat.
12.Snatch a Shawarma or Falafel Sandwich for your lunch!
Falafel AboRami, established in 1988 provides the best Falafel in the city! For chicken and beef lovers, try Shawarma Abo Bahij with some extra garlic and French fries!
Source: stepfeed.com